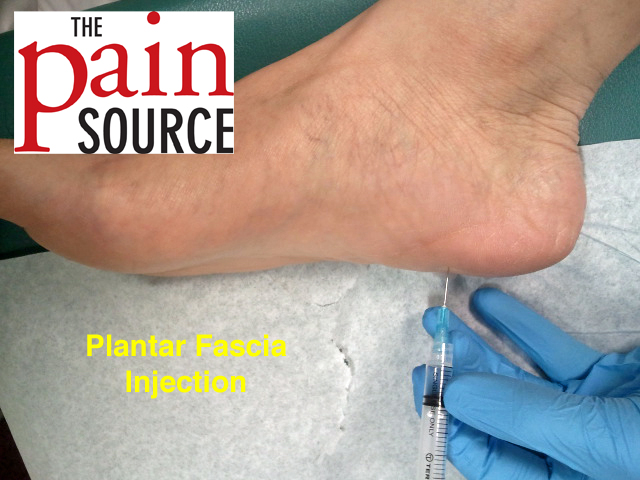 Overview
Plantar fasciitis: Inflammation of the plantar fascia, the bowstring-like tissue that stretches from the heel bone to the base of the toes. Plantar fasciitis can be due to calcaneal spurs, which typically cause localized tenderness and pain that is made worse by stepping down on the heel. Plantar fasciitis may be related to physical activity overload, abnormal foot mechanics, or may be due to underlying diseases that cause arthritis, such as Reiter disease, ankylosing spondylitis, and diffuse idiopathic skeletal hyperostosis. Treatment is designed to decrease inflammation and avoid reinjury. Icing reduces pain and inflammation. Anti-inflammatory agents, such as ibuprofen and injections of cortisone, can help. Infrequently, surgery is done on chronically inflamed spurs. A donut-shaped shoe insert can take pressure off a calcaneal spur and lessen plantar fasciitis.
Causes
Plantar fasciitis can develop when your feet roll in too far as you take each step. This rolling in, known as over-pronation, can happen for many reasons. It can be due to excessive weight gain, pregnancy, quickly increasing physical activity, tight calf muscles, poor biomechanics or merely wearing unsupportive, flat footwear. When your feet over-pronate, your arches can collapse, putting strain on the tissues in the bottom of your foot.
Symptoms
Pain is the main symptom. This can be anywhere on the underside of your heel. However, commonly, one spot is found as the main source of pain. This is often about 4 cm forward from your heel, and may be tender to touch. The pain is often worst when you take your first steps on getting up in the morning, or after long periods of rest where no weight is placed on your foot. Gentle exercise may ease things a little as the day goes by, but a long walk or being on your feet for a long time often makes the pain worse. Resting your foot usually eases the pain. Sudden stretching of the sole of your foot may make the pain worse, for example, walking up stairs or on tiptoes. You may limp because of pain. Some people have plantar fasciitis in both feet at the same time.
Diagnosis
X-rays are a commonly used diagnostic imaging technique to rule out the possibility of a bone spur as a cause of your heel pain. A bone spur, if it is present in this location, is probably not the cause of your pain, but it is evidence that your plantar fascia has been exerting excessive force on your heel bone. X-ray images can also help determine if you have arthritis or whether other, more rare problems, stress fractures, bone tumors-are contributing to your heel pain.
Non Surgical Treatment
The key for the proper treatment of plantar fasciitis is determining what is causing the excessive stretching of the plantar fascia. When the cause is over-pronation (flat feet), an orthotic with rearfoot posting and longitudinal arch support is an effective device to reduce the over-pronation and allow the condition to heal. If you have usually high arches, which can also lead to plantar fasciitis, cushion the heel, absorb shock and wear proper footwear that will accommodate and comfort the foot. Other common treatments include stretching exercises, plantar fasciitis night splints, wearing shoes that have a cushioned heel to absorb shock, and elevating the heel with the use of a heel cradle or heel cup. Heel cradles and heel cups provide extra comfort, cushion the heel, and reduce the amount of shock and shear forces placed during everyday activities.
Surgical Treatment
Most patients have good results from surgery. However, because surgery can result in chronic pain and dissatisfaction, it is recommended only after all nonsurgical measures have been exhausted. The most common complications of release surgery include incomplete relief of pain and nerve damage.